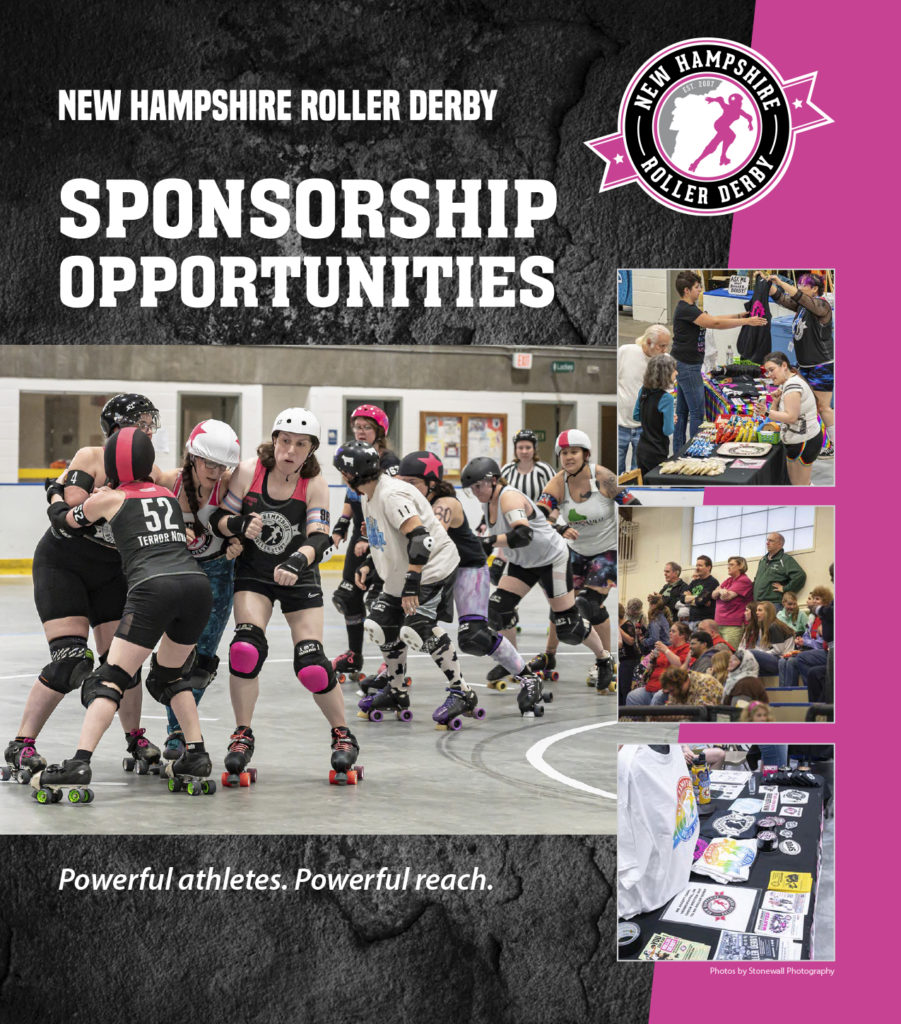 Sponsors allow New Hampshire Roller Derby (NHRD) to provide family-friendly athletic entertainment to the people of New England. We greatly appreciate every sponsor and offer the following sponsorship opportunities:
Pre-built packages to fit most budgets
Custom packages to fit any budget
Affordable à la carte advertising options
We work hard to ensure exceptional value and exposure are provided to every sponsor. Great care is taken to showcase our sponsors throughout events, social media, our website, press releases, newsletters, posters, flyers, season programs, and other marketing efforts. We seek strategic opportunities that mutually benefit our sponsors and NHRD.
A few of NHRD's past sponsors include Bruised Boutique, Catalyst Chiropractic, New Hampshire Fisher Cats, Nashua Telegraph, Inkubus, and City Sports Grille.
From the athletes and fans of New Hampshire Roller Derby, thank you for considering sponsorship.
In-Kind Wish List
Some of the items needed to build our organization and to bring you rockin' roller derby events are listed below. Because NHRD is a nonprofit 501(c)(3) organization, your donations are tax-deductible.
Medical Supplies
Instant Ice Packs (any size)
"Ace" Bandages
Knee Braces (neoprene sleeve type or hinged post-op kind) used or new
Production
Printing Services
Duct Tape or Gaffer's Tape (preferably pink)
Painter's tape (at least 3/4 inch)